Weddings, Bar/Bat Mitzvahs, Staff appreciation luncheons, Anniversaries, Corporate events, Birthdays, Conventions… all special celebrations are enhanced by the rich aroma and tantalizing sight of warm flowing decadent chocolate. Portland Chocolate Fountains' professional and courteous staff is dedicated to turning your event into unique and memorable occasion.
Did you know? The chocolate we use is Non-GMO, Gluten Free, Peanut Free, all natural, with real vanilla, pure cane sugar, and Fair Trade Certified

Cacao beans and Cocoa butter!



All of our chocolate fountains are powered by Guittard Chocolate Company, where a premium line of single-origin and blended chocolates made in small-batch French artisan tradition!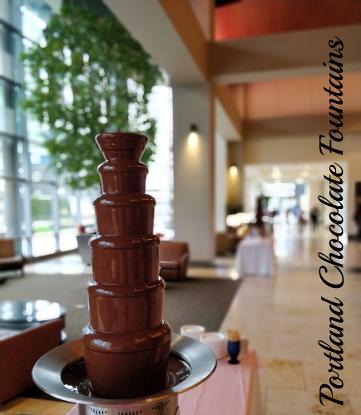 Your Guests Expect the Best!
Imagine a ripe delicious strawberry being dipped through a flowing curtain of warm, melted premium gourmet chocolate! It's the life of the event as your guests take pleasure in dipping their favorite fruit, cream puffs, cookies, caramels, and other savory items into the scrumptious flowing chocolate. Chocolate Fountains are an exceptional way to leave a lasting impression on your special guests.
Experience a decadent and sweet 5-tier Sephra chocolate fondue fountain for your next party.We look forward to the opportunity to serve you.
Can the Chocolate Fountain actually replace a Wedding Cake?
It's your choice! Portland Chocolate Fountains understands that everything about your special day should be an expression of you. Around the world couples are taking advantage of options to fit their ideas, dreams and budgets.
Today, Chocolate Fountains are being used around the world as a creative and interactive alternative to wedding cakes although many couples choose to celebrate with both a cake and a chocolate fountain.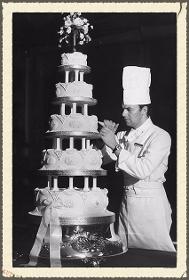 Call or Text today (971) 222-7212
©Copyright

Saphina Catering. Portland, Oregon