The sight and aroma will provide your guests with a delicious and memorable chocolate experience.
Did you know? The chocolate we use is Non-GMO, Gluten Free, Peanut Free, all natural, with real vanilla, pure cane sugar, and Fair Trade Certified Cacao beans and Cocoa butter!
All of our chocolate fountains are powered by Guittard Chocolate Company, where a premium line of single-origin and blended chocolates made in small-batch French artisan tradition!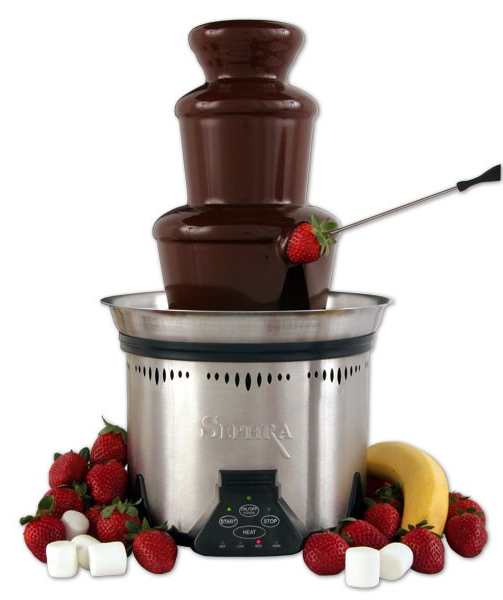 Serves 10 to 50
Unlimited or 3 Hr. Flow Time
Set-up, dismantle
6 lbs. Premium Chocolate
Skewers
Special $259
$75 Nonrefundable deposit required
$184 Due upon arrival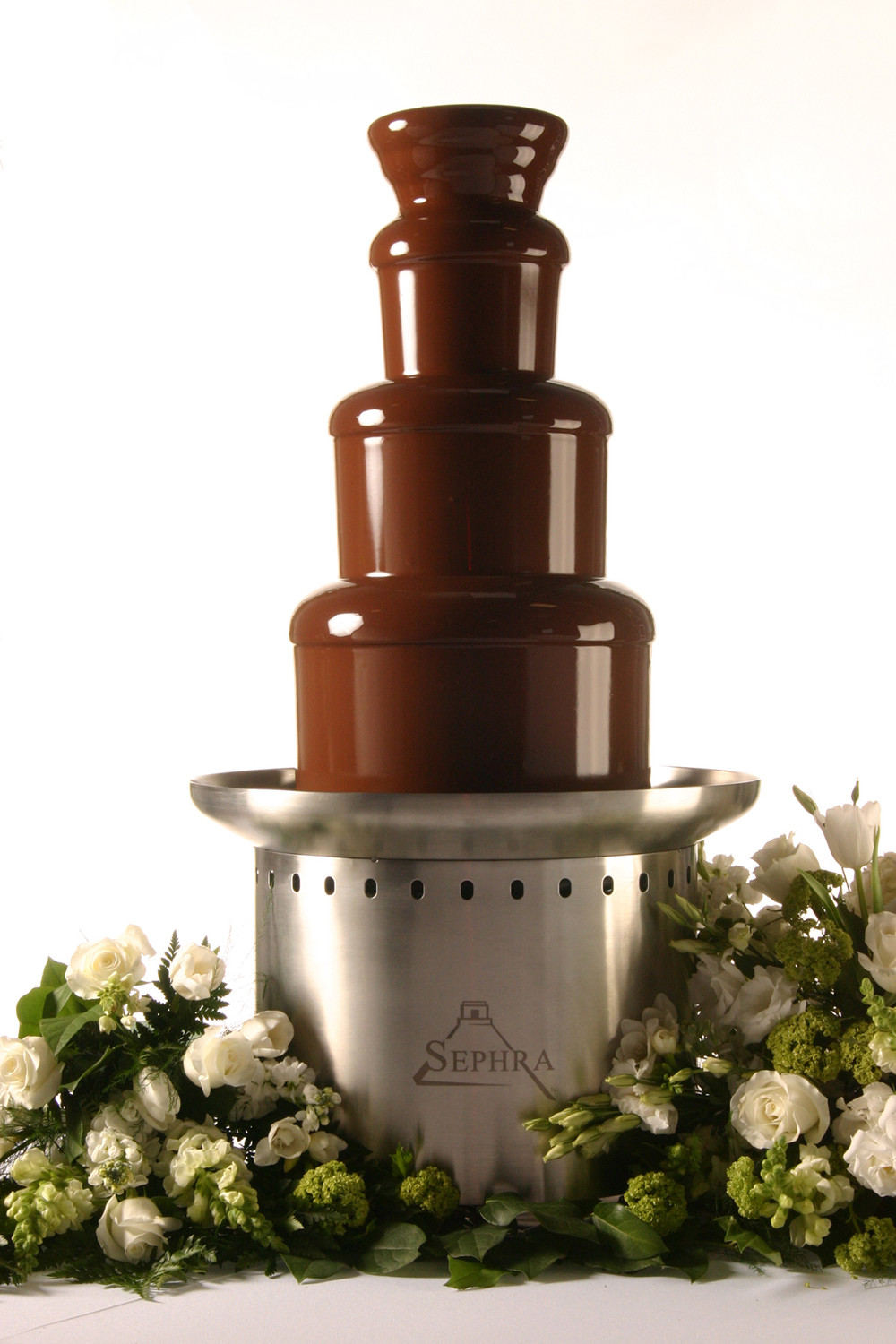 Serves 50 to 120
Unlimited or 3 Hr. Flow Time
Set-up, dismantle
10 lbs. Premium Chocolate
Skewers
Special $395
$100 Nonrefundable deposit required
$295 Due upon arrival
Serves 100 to 250
Unlimited or 3 Hr. Flow Time
Set-up, dismantle
20 lbs. Premium Chocolate
Skewers
Special $495
$150 Nonrefundable deposit required
$345 Due upon arrival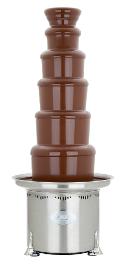 Serves 180 to 320
Unlimited or 3 Hr. Flow Time
Set-up, dismantle
26 lbs. Premium Chocolate
Skewers
Special $595
$175 Nonrefundable deposit required
$420 Due upon arrival
©Copyright

Saphina Catering. Portland, Oregon